As part of RoleModel's culture, our foundation is on growing people and seeing them provide value for our customers. This starts with the Craftsmanship Academy.
What is the Craftsmanship Academy?
The goal of the Craftsmanship Academy is to provide hands-on learning to eager participants who have some degree of previous programming exposure. The mentorship model of the Academy gives participants the chance to work on real-world projects under the direct coaching and supervision of the industry's best developers, our 'Craftsmen'.
We're not simply a program looking to launch students into the software development field, but rather are focused on investing in the next cohort of promising developers to make an impact at RoleModel. We take a maximum of five Academy participants each year. Those who don't make it all the way through to apprenticeship will still have received a solid foundation in Software Craftsmanship principles.
Our long term goal is to continue growing the experienced Craftsman that RoleModel is known for by investing in and training our own talent. This is demonstrated by Academy graduates John Calvin Young and Kyle Smith having achieved the level of Craftsman at RoleModel after several years of faithfully serving our customers.
Are you who we're looking for?
If you have:
Studied programming on your own
Graduated a bootcamp
Graduated college and are looking for a career track
Strong critical thinking skills and are self-motivated
Exceptional communication and love collaboration
If this sounds like you, then you might be the perfect fit for the Academy!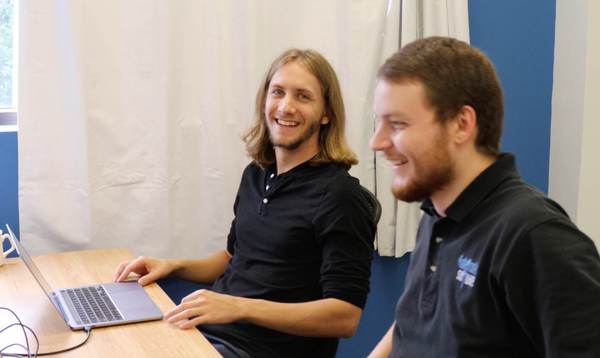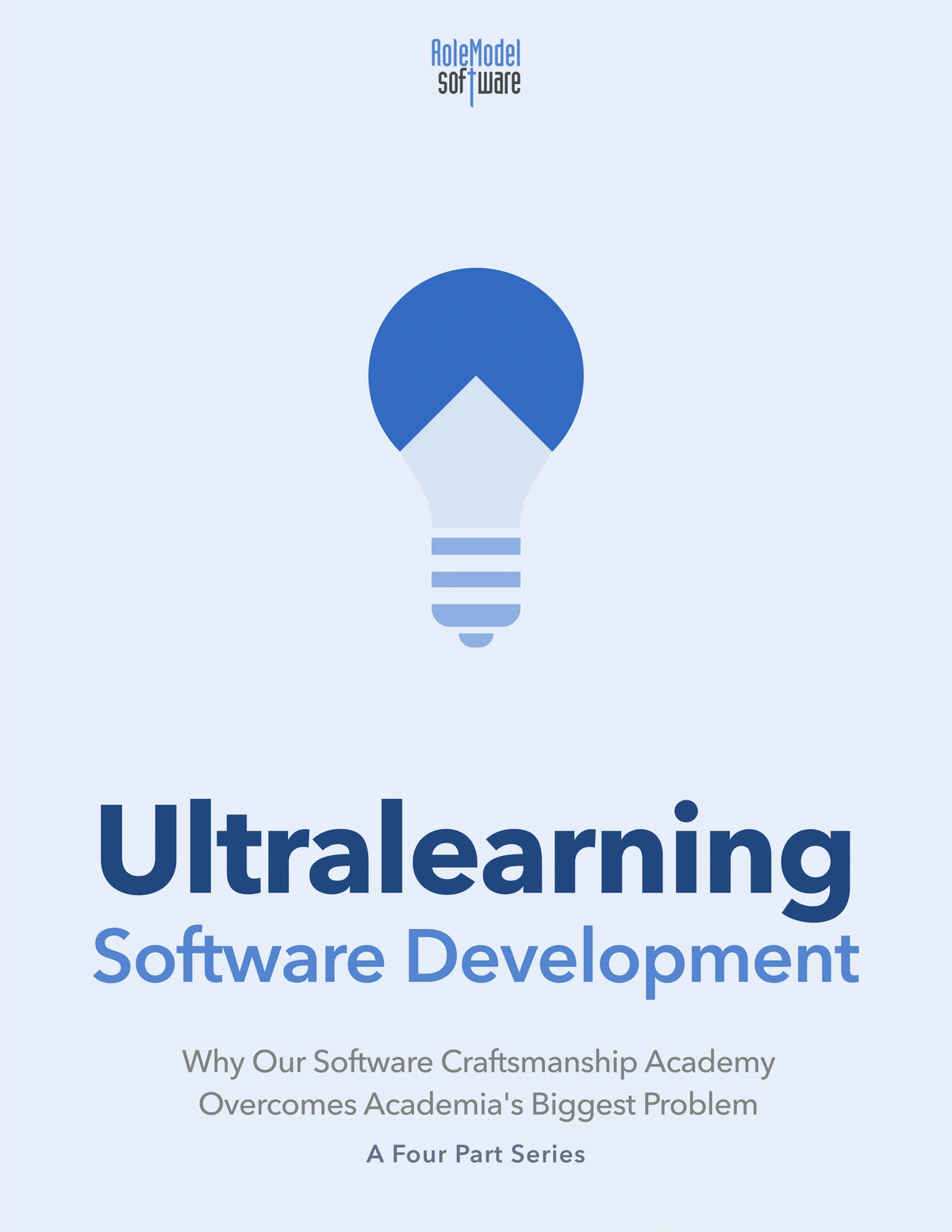 If you're looking for a hands on, immersive educational experience with top leaders in the software industry, then the RoleModelCraftsmanship Academy might be the perfect opportunity for you. Dive in to real projects, and get active feedback from your fellow students and mentors. Set yourself on a long-term path of personal and professional growth!
Want to know more about how we teach software development? Check out this article written by our founder, Ken Auer, to find out more.
Our Philosophy
A Craftsman is an Expert in his field. The Dreyfus Model of Skill Acquisition details the progression of Novice to Expert in a set of skills, but it has been demonstrated that many people never get past the Advanced Beginner (or "unconscious incompetence") stage. They do not recognize important context in a problem space. They do not sense that acquiring or applying a certain skill (or skillset) would modify their approach to problem solving, and they deny the value of those skills. These are the sort of people you might describe as "having had one year of experience five times."
In software development, Advanced Beginners that are satisfied with their small skillset end up producing code that is difficult to maintain or evolve. They miss opportunities to conceive of and produce code that is designed to better fulfill the real desires of the sponsors and users of the software. The goal of the Academy is basically to produce people who are well-equipped to go beyond the Advanced Beginner stage and gain the first set of skills on their road to Mastery.
Our approach is to expose participants to themes, concepts and skills through teaching and examples. Then, we help them establish their ability to recognize and apply what they are learning through repeated application in increasingly complicated contexts. Many of the skills we concentrate on are not taught (or at least not emphasized or put in their proper perspective) in colleges or other bootcamps.
We're actively seeking participants for our next cohort who are willing to study initially at our office in Holly Springs, NC. Ultimately, our goal is to turn our Academy graduates into influential members of the RoleModel team working at one of our locations in:
Holly Springs, NC / Menomonie, WI / Allentown, PA / Knoxville, TN / Virginia Beach, VA.